I have been a studio potter for over 30 years and have established a reputation for distinctive imagery and a bold and joyous approach to colour.  
 My work is slip-painted earthenware ceramics. I paint with coloured slips directly on to the dry clay surface. This immediacy allows for spontaneity and greater tonal depth. I use stencils, paper cut-outs and wax resist and much of my imagery is a response to what I see around me; the colours and textures of the natural world and the urban environment.  
 For instance, I love the way multi-coloured leaves gather around a drain grid or stew in puddles with the blue sky reflected in the water. I also like to express a sense of scatter and flow, rhythm and movement and I try to translate these things into my work through colour and through drawing.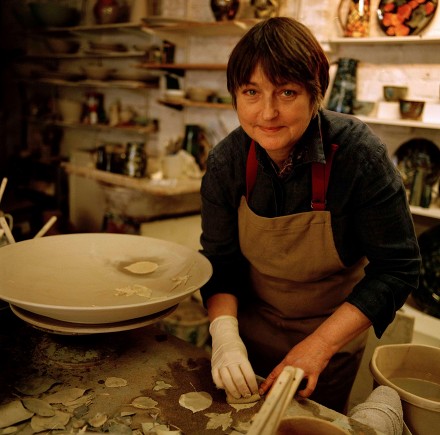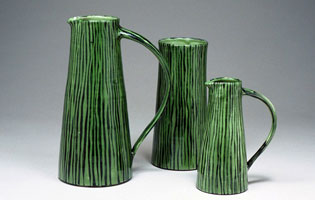 See my ceramic painting work in the gallery. Here you will find a showcase of my work and see the themes and inspiration I draw on.
Click here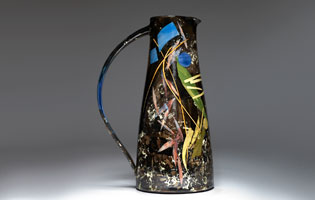 Please contact me today to discuss any aspect of my ceramic painting pieces or regarding a private commission.
Click here